Following a shipwreck in the Greek Aegean waters, three migrants have been reported dead and a dozen missing.
Three migrants are thought to have died and 12 are reported missing after a boat carrying migrants capsized off the Greek tourist island of Mykonos in the Aegean Sea.
Greek state broadcaster ERT News on Friday (May 26) reported that the three recovered bodies were two women and one man.
The authorities were reportedly alerted after two people were discovered by passing ships off the island Thursday night. According to news agency dpa citing Greek radio, they reported their boat had capsized and that there were another six people on board.
According to ERT News, a "large search and rescue operation" involving two coast guard vessels, a helicopter and land vehicles has been underway since 6:30 a.m. on Friday.
Aegean Boat Report, which monitors the Aegean Sea, said on Twitter that survivors told the Greek coast guard that 17 people were aboard the speedboat when it capsized, including four or five women and a seven-year-old girl. According to the NGO, the two male survivors are from Syria and Palestine.
In March, five migrants drowned in the Aegean Sea off Turkey after departing for Greece on a rubber dinghy.
It initially remained unclear from where the group had started the crossing attempt.
Deadly migration route
In the eastern Mediterranean, smugglers frequently try to bring people from Turkey to Greece, Cyprus, Italy and other EU member states.
According to the UN refugee agency UNHCR, close to 5,400 migrants have arrived irregularly in Greece from Turkey so far this year, the vast majority of them by sea to islands like Lesbos and Samos.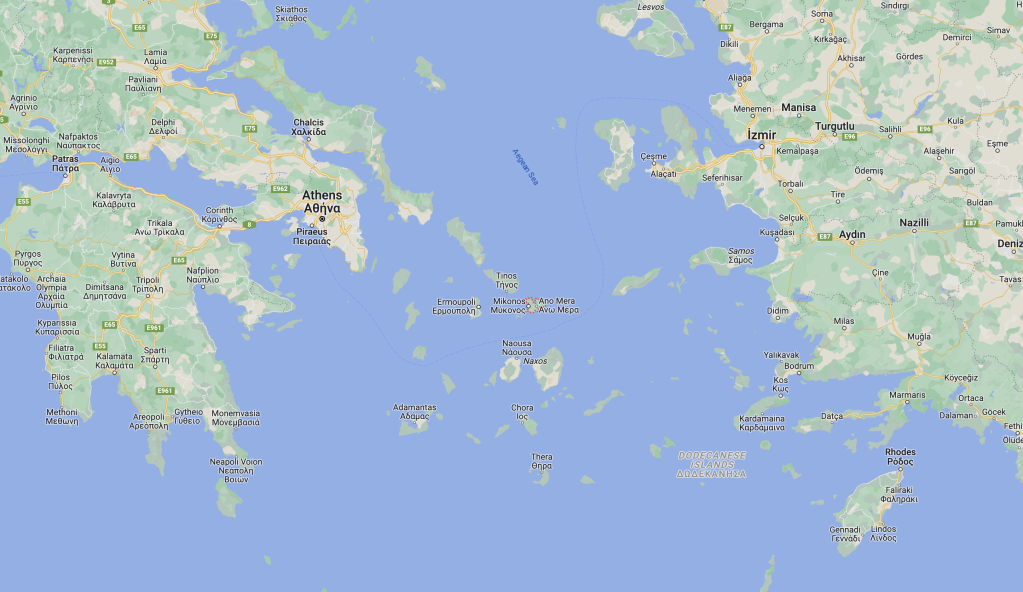 In the process, shipwrecks and other accidents occur frequently -- in the first five months of the year, according to IOM figures, at least 39 people have died in the Eastern Mediterranean. The number of unreported cases is assumed to be higher. The figure for last year stood at 378.
In comparison, close to 1,000 migrants have been reported dead in the Central Mediterranean so far this year.
Also read: Shocking NYT video shows Greece rejecting migrants at sea
with dpa