The Cypriot president has thanked the German government for taking in refugees and migrants from Cyprus during a state visit. The Republic of Cyprus, the easternmost EU member state, has one of the highest per capita rates of first-time asylum seekers in the bloc.
Nikos Christodoulides, the President of the Republic of Cyprus (RoC), has thanked the German government for taking in refugees and migrants.
"We have another 800 to 900 who will also be resettled in Germany in June," the president said Thursday (May 25) in Berlin after a meeting with Chancellor Olaf Scholz.
Christodoulides urged other EU countries to follow suit. He said the RoC, a country of only 1.2 million people, has taken in the highest number of migrants per capita.
This week, German Interior Minister Nancy Faeser called for stricter immigration rules as part of a continued push for a reform of the EU asylum system in order to limit immigration to Germany and other EU states. Among other things, the German government is seeking a fair distribution mechanism for asylum seekers within the EU.
With more than 62,000 irregular migrant arrivals this year, Spain, Italy, Greece and the RoC are the four EU countries that receive by far the greatest number of Europe-bound migrants. Italy alone has registered more than 46,000 migrants arriving irregularly since the beginning of the year.
Relocation mechanism
In the Republic of Cyprus, which joined the European Union in 2004, almost 3,500 asylum seekers arrived in the first four months of this year, the vast majority of them from the Turkish-controlled northern part of the island. Last year, some 17,000 migrants arrived irregularly in the RoC, up from some 12,000 in 2021.
This week's pledge to take in up to 900 migrants is in addition to the 500 asylum seekers Germany said it would welcome from Cyprus as part of the EU 'solidarity mechanism'.
Back in December, the first 48 of those 500 asylum seekers arrived in Germany in the first relocation flight between the two states. Several other flights have followed since. Under the EU mechanism, 10,000 people are supposed to be relocated each year. A 'coalition of the willing' is meant to take in migrants who have a chance of asylum.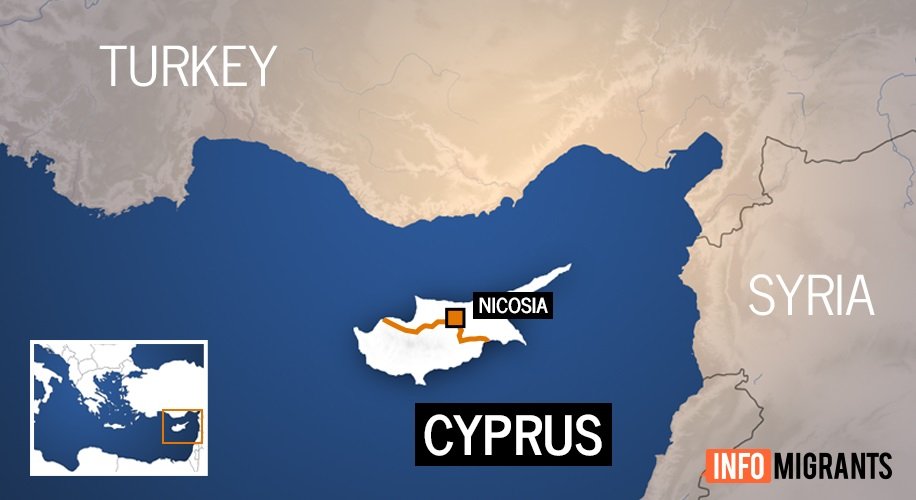 Cyprus has been divided along ethnic lines since 1974, when Turkey invaded following a coup widely seen as an attempt to prepare the island for a political unification with Greece. The Turkish-administered northern side declared independence nearly a decade later, but only Turkey recognizes it.
The buffer zone between the northern and the southern parts of the island is monitored by blue-helmet soldiers from the United Nations Peacekeeping Force in Cyprus (UNFICYP).
The RoC has seen a spike in irregular arrivals since 2021. It has one of the highest per capita rates of first-time asylum seekers among all 27 European Union member states (relative to the countries' population size).
Also read: Leprince: 'Sometimes it's harder here in Cyprus than in Cameroon'