Four days after a deadly shipwreck involving migrants off the Greek Aegean island of Mykonos, the reported number of fatalities has risen to nine – three times as high as the original count.
Another six bodies were found four days after a boat carrying at least 17 migrants capsized off the Greek island of Mykonos in the Aegean Sea. The discovery, which news agency dpa reported citing information from the Greek coast guard from Tuesday (May 30), brings the death toll to nine.
According to dpa, at least six people remain unaccounted for. Three bodies had already been found last Friday in a "large search and rescue operation" involving two coast guard vessels, a helicopter and land vehicles.
Among the bodies discovered on Tuesday is that of a woman found on the island of Antiparos some 45 kilometers southeast of the site of the shipwreck. The body was detected on a stretch of rocky coast and was identified by relatives, dpa reported.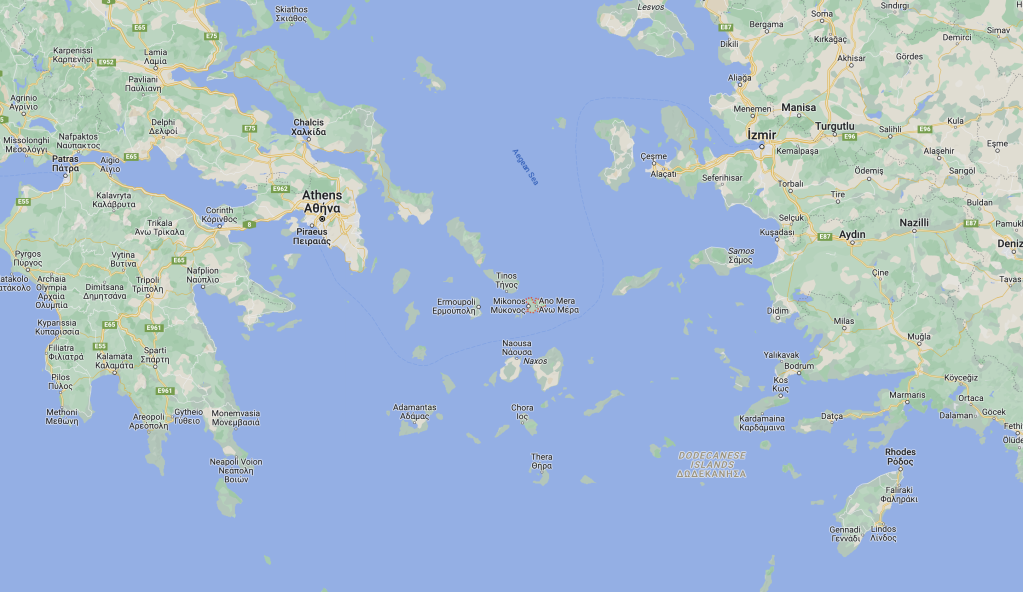 5 bodies discovered in wreck
Divers from the Greek coast guard found the other five bodies at the boat itself, which reportedly lies at a depth of around 30 meters. The coast guard published two videos of the wreckage on YouTube, one of them on Wednesday that shows the interior of the boat but no bodies.
While it initially remained unclear from where the group had set out, dpa reported that the survivors have since said they had started the crossing attempt from the Turkish coast. However, what caused the boat to sink is still unclear, according to dpa. Intense winds are typical for Mykonos, a popular tourist destination in the Aegean Sea.
According to the UN refugee agency UNHCR, more than 5,600 migrants have arrived irregularly in Greece from Turkey so far this year, the vast majority of them by sea to islands like Lesbos and Samos.
In the process, shipwrecks and other accidents occur frequently -- in the first five months of the year, according to IOM figures, at least 43 people have are missing are are presumed dead in the Eastern Mediterranean. The real figure is thought to be higher due to an unknown number of unreported cases. Last year's figure for missing migrants in the Eastern Mediterranean stood at 378.
with dpa