A significant number of persons from main asylum countries were turned away at Germany's borders. Refugee rights groups say these are 'clear indications that the federal police are illegally rejecting people seeking protection'.
Last year, official German government statistics documented 14,675 cases of rejections at the Germany-Austria border. Of that number, about 9,980 were from the 15 most common asylum countries of origin. The number of recorded unauthorized entries was 22,824 in total; of those, 16,277 were of the main asylum countries.
On the German-Swiss border, 3,644 were rejected (2,914 of those from main asylum countries); the number of unauthorized entries was 10,472 in total, 7,651 of those coming from main asylum countries.
Meanwhile, fewer unauthorized entries were recorded on the Polish-German border last year -- 15,198 in total and 10,359 from main asylum countries -- and proportionally much fewer rejections (55 in total, 27 from main asylum countries).
Refugee rights groups analyzed the statistics and highlighted the particularly high disparity between those being turned away at the Germany-Austria border and those with accepted asylum applications in November and December 2022. 
The Bavarian Refugee Council, Pushback Alarm Austria, and Border Violence Monitoring Network said that in November last year, about 3,077 people arrived at Germany and Austria border but only 20 asylum applications were filed. 
The following month showed a similar pattern. An estimated 2,107 arrived but only 12 asylum claims were made. 
The refugee rights groups warned of an alarming trend: Only 0.6% of the people who entered Germany via the Austrian border were able to apply for asylum during this period. 
"How can it be that thousands of people from the main countries of origin make it to the German border and then, allegedly without an asylum application, are pushed back?" Katharina Grote from the Bavarian Refugee Council said in a joint statement with partner NGOs on May 30.  
"Also due to the high number of police evictions and the remarkably small number of accepted asylum applications, we have to assume that some of the rejections are not legal," Grote added. 
In their joint statement, the three NGOs said, "The pushback allegations at the German-Austrian border urgently need to be clarified and the right to access the asylum procedure must be guaranteed."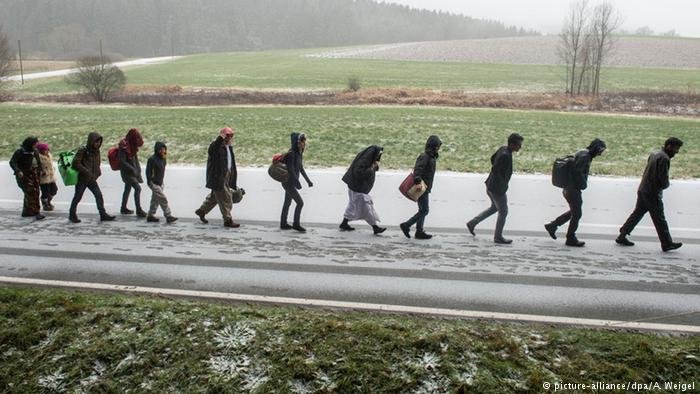 Testimonies of Syrian war survivors 
The Border Violence Monitoring Network published testimonies of six Syrians seeking protection at the German border from November and December 2022. The detailed accounts reveal that after they were stopped in trains or on foot in the border area, checked, and taken to police stations Freilassing, Passau, and Munich. 
Despite articulating their intent to apply for asylum in the presence of an interpreter, their requests for protection were alleged to have been ignored.
Without the initiation of a regular asylum procedure, they were usually transported back to Austria the following day. 
NGOs said the detailed incidents reinforce the allegations of illegal deportations and rejections at the German-Austrian border.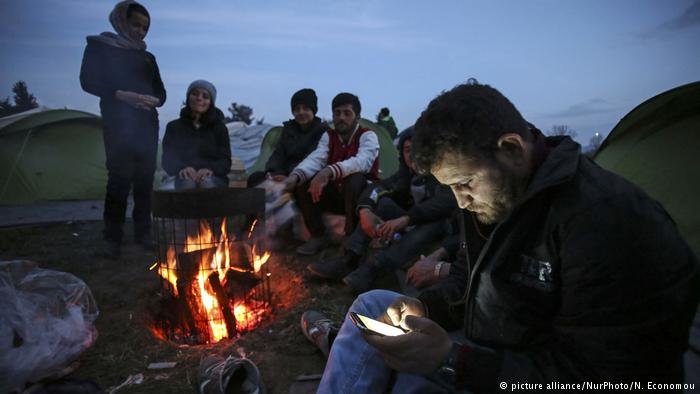 One of the testimonies recorded by the Border Violence Monitoring Network was that of Ahmad, a young family man from Syria who said that he was "stunned" by the treatment of German border patrol guards.
"I refused military service under the Assad regime and took the life-threatening journey to Germany because all of my close relatives live here. I was stunned when the officials in Freilassing told me I would be fined and even go to jail if I tried to enter Germany again," ~ Ahmad, Syrian asylum seeker.
"If you go to an Austrian reception facility today, almost everywhere you will find Syrian war survivors who have been pushed back from Germany to Austria in recent weeks even though they had asked for international protection in Germany," Petra Leschanz of the NGO Pushback Alarm Austria said in the statement.  
Illegal pushbacks 
International treaties such as the European Convention on Human Rights and the Geneva Refugee Convention guarantee that asylum seekers are protected against pushbacks or illegal refusal in border areas. 
Once a person submits an application for asylum after entering Germany, they cannot be sent back to a neighboring country without an official procedure to review their asylum claims. 
The police acting as border authorities are mandated to endorse the person seeking protection to the Federal Office for Migration and Refugees (BAMF). 
The BAMF will then determine whether Germany or another EU member state is responsible for conducting the asylum procedure.
Only if a person does not submit a request for protection does Germany have the right to turn people away from the border who do not meet the entry requirements and thus enter "unauthorized" and send them back to the country from which they came. 
High number of arrivals vs. low asylum applications 'unrealistic'
However, refugee rights groups claim that the implications that thousands of people from countries of origin for asylum did not want to apply for asylum after entering Germany seem completely unrealistic.
"Despite clear national and international regulations prohibiting this, those affected were handed over to the Austrian police only a few hours after their arrival in Bavaria, or simply abandoned on the street in Salzburg. This is not a matter of an isolated case but one of systematic practice and ultimately, of access to the asylum procedure in Germany," Leschanz of the NGO Pushback Alarm Austria said in a statement.
Matthias Knott, Spokesman for the Federal Police Headquarters in Munich, denied allegations of systematic pushback by the police, saying that each situation is individual, cannot be generalized, and needs to be examined. 
Knott said in an article by Frankfurter Rundschau that it is not the fault of the police "if people don't make it clear in writing, verbally or in any other way that they want asylum."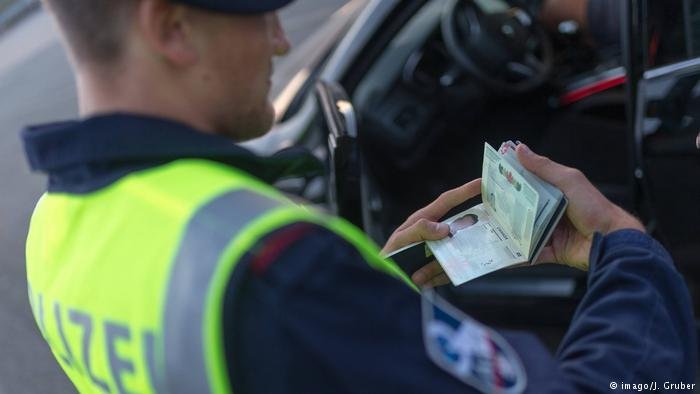 Rejections at border in 2023 - numbers
According to a recent government document in reply to a parliamentary inquiry by refugee policy spokesperson for the left party, Clara Bünger, 3,063 unauthorized entries were registered at the Switzerland-Germany border during the first quarter of this year. Three out of four cases were rejected.
The document, seen by dpa, also noted that more than half (62%) of the 3,674 recorded unauthorized entries at the German-Austrian border in the first quarter of this year were rejected. On the Polish border, there were three rejections, even though most unauthorized entries are currently being recorded on this German border.
Read more: Germany and Switzerland agree to tighten border controls  
Late last year, Germany and Switzerland agreed to deploy joint police patrols to be deployed on trains traveling from Switzerland to Germany. The move was in response to media reports that Swiss authorities had reportedly been allowing migrants to travel from Austria through Switzerland to Basel, from where they can travel on to Germany or France. 
"There is clear evidence that the Federal Police unlawfully rejects those seeking protection, especially at the border with Austria," said Bünger, demanding that the Federal Ministry of the Interior conduct an investigation.