Under the Dublin Agreement, countries can send asylum seekers back to the EU country where they were initially processed.
Since the start of this year, European Union member states have requested the return of 2,182 foreigners back to Poland, including people who allegedly violated the refugee procedure, the Polish border guard, Straż Graniczna, wrote on Twitter yesterday (June 5). 
Germany reportedly requested the most returns, with a total of 1,878 people set to be sent back to Poland this year. 
In comparison, during the course of 2022, there were about 3,929 applications to send asylum seekers back to Poland, said the border police. 
Returns as part of German migration policy 
A spokeswoman for the border guard told the Polish news agency (PAP) that 305 asylum seekers had so far been sent back from Germany this year, according to news reports.
The Dublin Agreement, a European bloc agreement, determines which country an asylum application will be processed in. It provides that EU countries can send applicants back to their first point of entry into the EU where they have either already got an asylum application under way, or could have initiated one on entry.
According to the spokesperson, the returnees are usually people who have allegedly "abused" asylum procedures. 
"They have applied for international protection and left Poland without waiting for a decision," she said.  
In other cases, the spokesperson said that the asylum application process was already in process, but the asylum seeker had left for Germany before the final decision.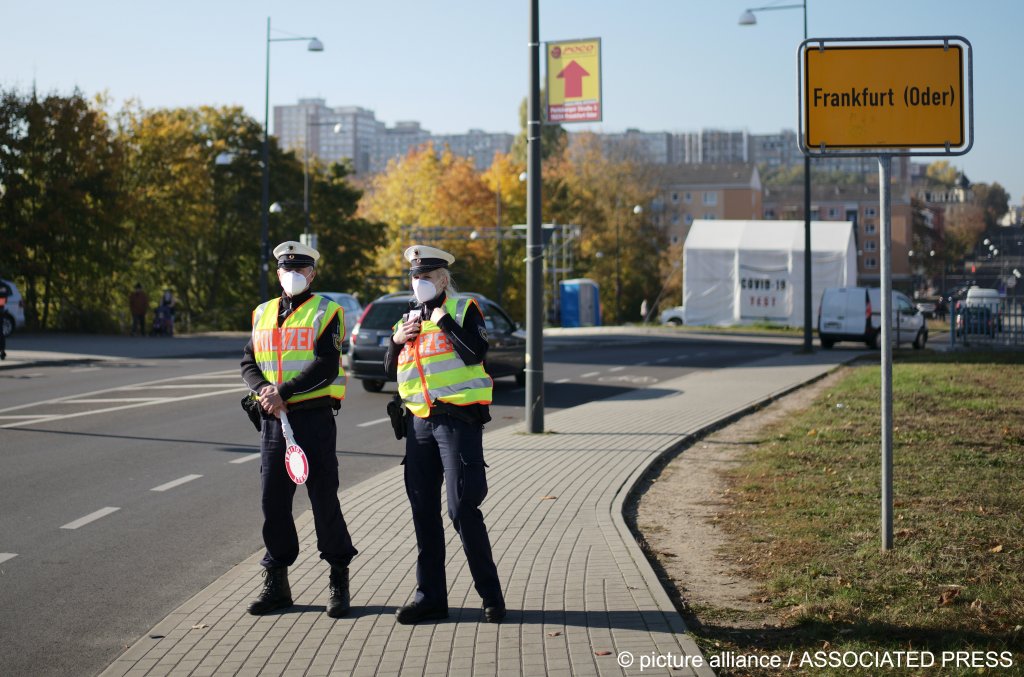 Earlier this year, German Interior Minister Nancy Faeser met with her Polish counterpart to tighten border controls in order to stem migrant arrivals without papers via Poland and the Czech Republic.
Across the EU and in the United Kingdom, discussions are underway to strengthen returns policy for migrants who have either been refused asylum, did not qualify for it, or have committed a crime.
More migrants who do not meet the requirements to enter or remain in the European Union should return to their country, the European Commissioner for Home Affairs, Ylva Johansson, said last January.
Read more: Reject asylum application -- what are my options?
Poland: Busy transit point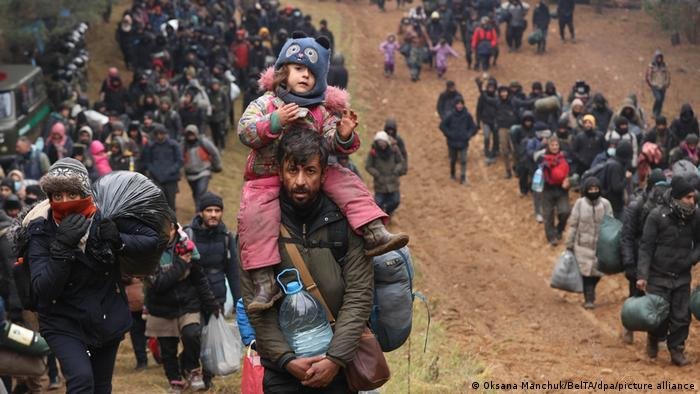 Poland, situated between the western edge of the former Soviet Union and Germany, is a busy transit point for both economic migrants and asylum seekers attempting to enter Western Europe.  
Poland's 1,300 kilometer eastern border is shared with former Soviet Republics such as Lithuania, Belarus, and Ukraine. 
An estimated 15,000 people attempt to cross Poland's borders each year without the correct papers, mostly passing through two main transit routes: the Balkan Route and the shared border of Poland and Lithuania, according to data published by the European Parliament. 
Organized smuggler networks reportedly transformed the migrant routes into a lucrative business opportunity, charging up to $2,000 to $5,000 per person (between €1,800 and €4,600) to enter Europe. 
Dublin Agreement 
Apart from the EU member states, other signatories of the Dublin Agreement include Lichtenstein, Norway, Iceland, and Switzerland. 
Read more: The Dublin regulation -- explained 
The Dublin Agreement has been widely criticized by EU states and human rights organizations.
EU member states have called out the Dublin Agreement for disproportionately placing the burden of migrant and refugee protection and rights on the countries located along the periphery of Europe--countries that are already tasked with policing borders. 
Rights organizations and think tanks have criticized the European-bloc agreement for failing to consider the existing inequalities between different national asylum systems.