The arrest and seizure of the Sea-Eye 4 comes just days after the Italian authorities impounded the Aurora, another German search-and-rescue vessel.
Italian authorities have grounded the German sea-and-rescue vessel Sea-Eye 4 at the port of Salerno in southern Italy for "repeatedly violating" an Italian law prohibiting multiple rescues at sea, media outlet eXXpress reported today (August 23).
The vessel has received a fine of €3,333 and will not be allowed to leave the port for 20 days.
In response to the accusations of "again...conducting multiple rescue operations", Sea-Eye chairman Gordon Isler told eXXpress, "If we hadn't done that, people would have died."  
Sea-Eye reported having saved a total of 114 people last week. 
The Sea-Eye 4 has already been detained once this year, in June.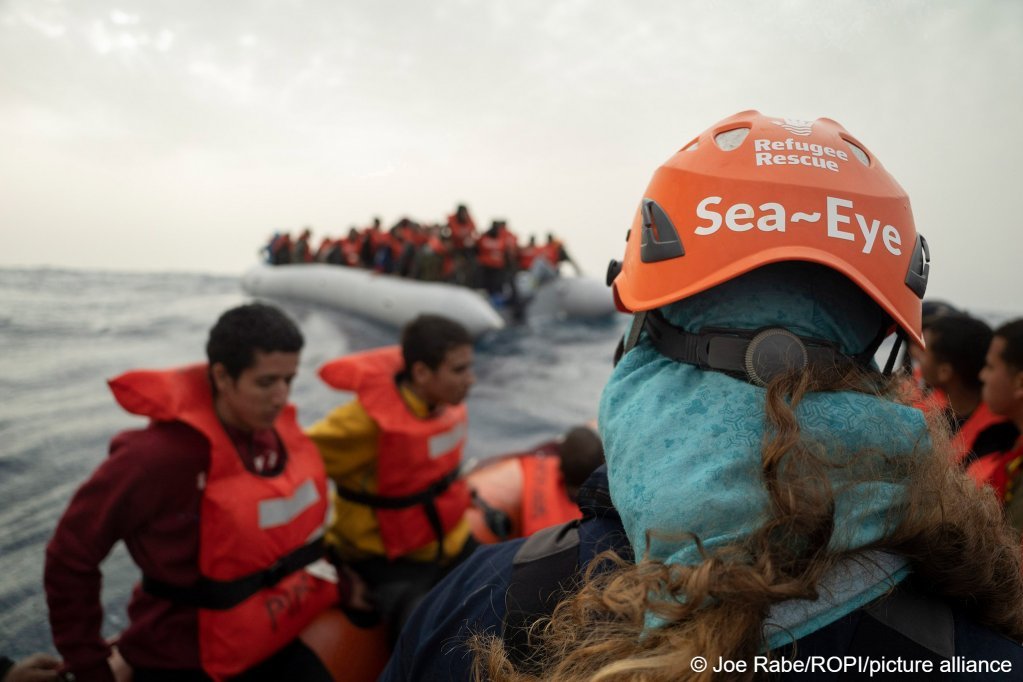 Under an Italian law passed earlier this year, humanitarian rescue ships are required to head to port immediately after just one rescue mission, even if it means foregoing additional rescue operations of people in the immediate vicinity.
Previously, search-and-rescue vessels carried out multiple rescue operations over several days.
Sued for saving people 
The arrest of the Sea-Eye 4 comes just days after the Italian authorities seized and impounded the Aurora, another German rescue ship. The vessel, operated by the Berlin-based rescue organization Sea-Watch, saved 72 people in distress in the Central Mediterranean last week.
After the rescue, the ship and its passengers faced a harrowing 40-hour standoff with the Italian rescue coordination center before it was finally allowed to disembark at the southern Italian island of Lampedusa.
Sea-Watch spokesperson Guilia Messmer told InfoMigrants that the crew of the Aurora was repeatedly told to disembark in Trapani, which was farther away than the port at Lampedusa, or Tunisia, which she Sea-Watch doesn't consider a safe harbor due to the recent spate of racially motivated attacks against foreigners.
Read more: Sea-Watch slams Italian authorities for detaining its rescue ship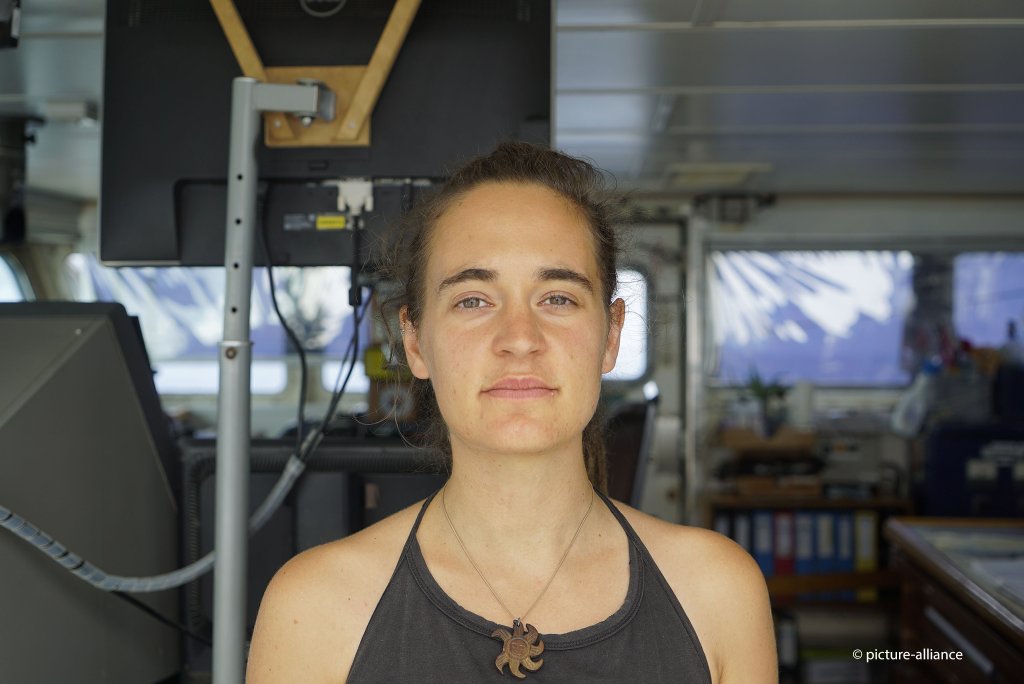 In 2019, the arrest of Carola Rackete, a volunteer sea captain for Sea-Watch, symbolized the deep divisions over migration management and policy.
Rackete disembarked in Lampedusa after being in international waters for over two weeks, waiting for an invitation from any European Union state to welcome her ship, which had 41 rescued migrants on board.
Rackete was arrested on multiple charges -- including aiding and abetting illegal migration and resisting a warship -- which were eventually dropped.
Rackete was simultaneously called a pirate, an outlaw, a people-smuggler and a humanitarian heroine.
Putting more lives at risk 
Italy, with a coastline that extends into the Mediterranean, is at the forefront of the European Union's (EU) external borders. The country has been grappling to cope with the number of irregular arrivals on its shores.
Last week, over 730 people arrived in the port of Lampedusa in just over 24 hours.
Read more: More migrants disembark on Lampedusa, over 2,000 in hotspot
Prime Minister Giorgia Meloni assumed office in October last year on the promise to limit the number of irregular arrivals.
In addition to the controversial law penalizing and limiting sea rescue, Italy has also brokered a deal with Tunisia to outsource border control and patrols at sea. 
Secretary of the Italian Democratic Party Elly Schlein criticized the deal and said: "The agreement between the EU and Tunisia is an attempt to outsource borders without taking into account respect for democracy and human rights."
The EU government has defended the agreement, with Home Affairs Commissioner Ylva Johansson speaking in favor of it.
Read more: Italy's Democratic Party criticizes EU-Tunisia deal