18-year-old Babacar is one of more than 8,000 African migrants who made his way to the Canary Islands archipelago in November 2020. When InfoMigrants spoke to him, Babacar had just been taken in by a Canary Islands resident who decided to help him.
"Hello... hello, Ousmane? Oh, he put the phone down…" Babacar is trying to get in touch with his uncle. The young Senegalese man is waiting in front of a round, eight-story hotel tower in Maspalomas that has become home to some 1,000 migrants who arrived on the Canary Islands recently when they found that places in reception facilities were rare, or impossible.
Babacar believes his uncle Ousmane is staying in the hotel. When they arrived together by boat on Gran Canaria, Babacar was separated from his relative.
"He has left his wife, his two children and his mother in Senegal," Babacar tells InfoMigrants. "He was a fisherman. But life is difficult in Senegal and he wasn't able to feed his family with the money he could earn. That's why he decided that he would try his chances in Spain instead."
Babacar and his uncle arrived on the Canary Islands at the beginning of November. "It took us five days," explains Babacar while he is busy writing a text message, his eyes concentrated on his smartphone. He has already got a Spanish SIM card so he can make telephone calls more easily.
Babacar says that the two of them began their crossing by boat in Saint Louis, a northern Senegalese port city where they lived. The distance from there to Gran Canaria is more than 1,300 kilometers.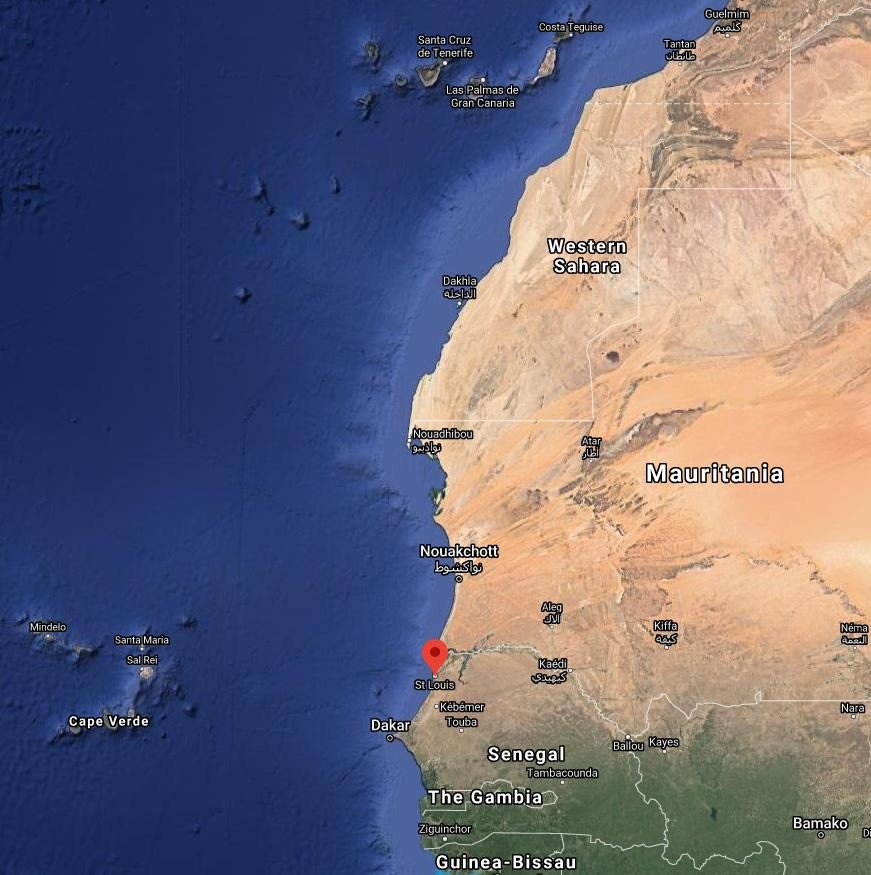 There were 75 other passengers on their boat. "When we were getting ready to leave, we found that there was a young lad, just 14 years old, in our boat. We didn't want him to come with us. We told him that the sea is really dangerous and that he could die. But he begged us to let him come with us. So we helped him. We gave him our clothes when he was cold, and we gave him our food when he was hungry."
In fact, all of the passengers on board their boat arrived safe and sound on the Canary Islands. "We were lucky with the weather. We managed to make it from Senegal without one death or injury," Babacar told us.
Also read: Migration on the Canary Islands: A convenient scapegoat for social problems (Part I)
The dangers of the Atlantic
That said, the risks of crossing the Atlantic are very high. The ocean has strong currents, and attempting to cross it is a lot more dangerous than crossing the Mediterranean. Since the beginning of 2020, close to 600 people have died or dissapeared in their attempt to reach the Spanish archipelago, according to the UN migration agency IOM.
And those figures don't include the boats that disappeared without a trace, which the IOM calls "invisible shipwrecks."
It is a danger about which Babacar is very aware. He, too recently lost friends who attempted the crossing.
"Three of my friends died at sea, when I was still living in Saint Louis. It was the day after their death that I decided to make my attempt. I found out about their death in the morning and in the evening, I left."
Babacar explains that one of his friends was no longer able to pay his rent in Senegal, and that is what pushed him to set off to sea. "I am not a fisherman. I have never been to sea. I remember, at one point during the crossing, after about two days, I was so scared. I thought I was going mad. But then I calmed myself down again. I told myself, if I am to die, then I will die, if that is what Allah wishes. If I am destined to arrive in Spain, then I will arrive."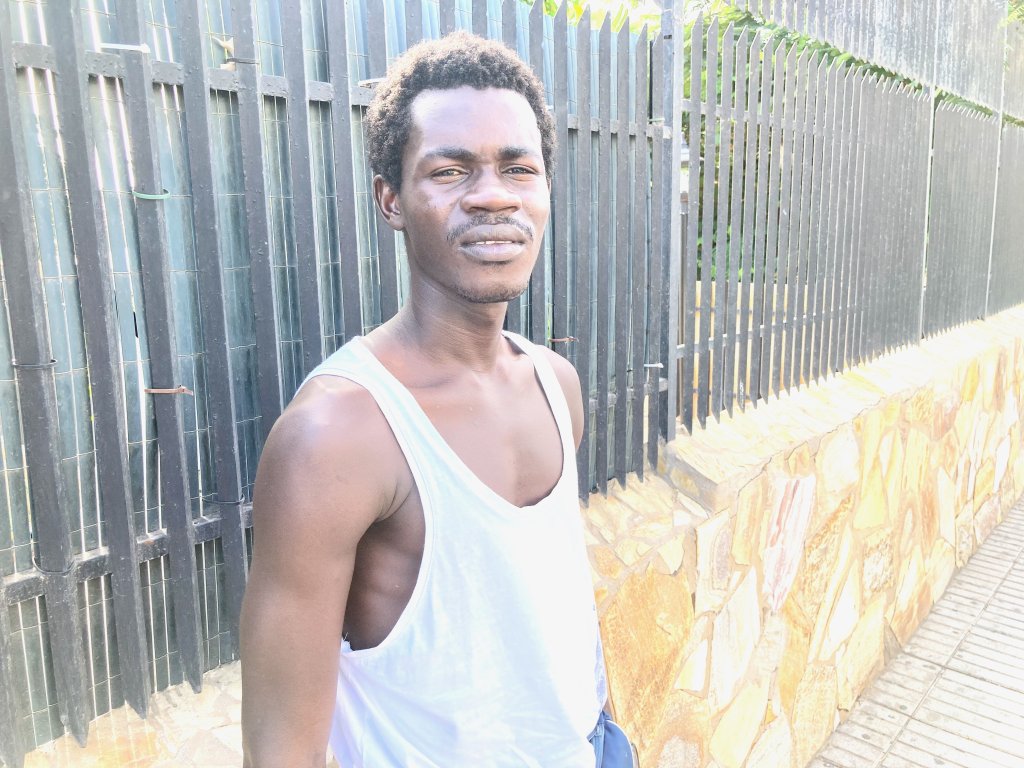 Babacar is a Muslim and explains that he is very religious. "If they repatriate us, I would think that is also destiny. If they let us stay here, then I will try and fight for a good life. I am here to work, not to beg or mess around and do whatever. I am just here to work."
Babacar says that he graduated school with a baccalauréat [French high school certificate students take at 18 that allows entry to university] specializing in scientific subjects. He also says that he played football and hopes to be able to make some money out of his talents in Europe. "Spain has some good players, but I too play very, very good football."
In Africa, says Babacar, "we say that those that rule us are vultures. They are selling off all our resources. Our young people are being sacrificed because of them. They send their own children to study in the US or other places. We, on the other hand, just stay there. We might have qualifications, but we can't find work."
Also read: Boat migrants instead of holidaymakers -- how is Canary Islands' tourism industry coping? (Part II)
Help from a Canary Islands resident
At the hotel in Maspalomas on Gran Canaria, things start getting busy. Migrants start coming out onto the balconies to see what is happening on the street. Babacar is not the only migrant there searching for friends or relatives. There are several people, many of them Moroccans, trying to get into the hotel. But they are being blocked from entering. The Red Cross is in charge of all migrant accommodations and has imposed strict rules.
A woman wearing a Correos uniform, the Spanish postal service, comes up to Babacar. The 49-year-old is a local who decided to help Babacar. They met near the beach. "I was working when I met him. I was delivering letters and parcels to the hotel where he was staying. Now I am going to give him a place to stay at my house," she tells us.
As she doesn't speak French and Babacar doesn't speak Spanish, communication between the two is difficult.
"We haven't yet spoken much because of the language differences, but I know that he dreams about having a better future, that he wants to work and study and support his family. You know, it is not easy in the hotels. I think when he comes to my house, he might feel a bit better, more comfortable. He might be able to open up and speak about his feelings."
Babacar has been able to phone his father a couple of times today. It turns out that he hadn't confided to his father his plans for departure. "I couldn't tell him I wanted to leave. He would never have let me. I have brothers and sisters and I am the eldest in the family. I am responsible for them."
Note: InfoMigrants spoke to Babacar in November 2020.