Chazel has been in Cyprus for three months. The 24-year-old Congolese asylum seeker is waiting with anguish to be deported. Authorities accuse him of taking part in a riot that broke out in the Pournara camp in October. This is his story.
Chazel*, a 24-year-old Congolese asylum seeker, reached out to InfoMigrants to tell us his story. Since December 13, he has been held in a detention center in Nicosia, Cyprus. He is accused, along with 23 other migrants, of having instigated scuffles at the Pournara registration center on October 28. That day, fights between different communities broke out. The violence caused a fire destroying part of the camp. It had been extremely overcrowded, housing 2,000 migrants even though it was build for only 800.
Chazel, who has been in Cyprus since late September, says he is on a list of people officials deemed responsible for the scuffle, "without a police investigation." They could all face deportation.
This is his story.
"For a week, I've been sleeping in a cell, the toilets are a meter away from my bed. At night, between 10 pm and 8 am, my phone is taken away from me. I don't have a lawyer and I'm going to be sent back to [DR] Congo.
I was arrested by the police in the Pournara center. I have lived there since September 29, in terrible conditions. The day of my arrest, on December 13, a group of migrants and I were called: we were received by military and armed police.
They told us our asylum requests were rejected, without explaining why. Then we were told we were accused of sparking the scuffle in the Pournara center. Our faces were allegedly seen on surveillance footage. Our names are on a list of 70 people accused of violence. There was no investigation to prove our responsibility."
On October 28, 2022, fights broke out when two groups threw rocks and other objects at each other inside the camp. According to local media, the two groups were Congolese and Nigerians, the main two groups of asylum seekers on the island. Many tents were burned during the riot.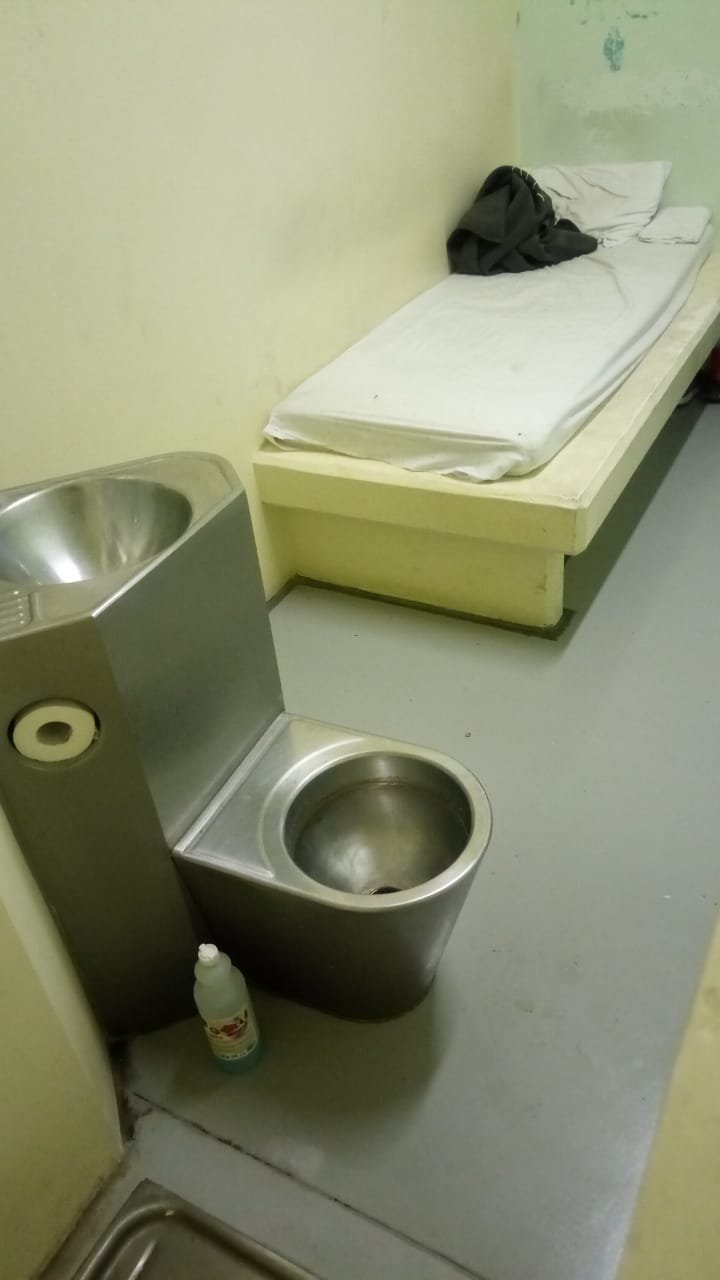 "I'm now imprisoned in a detention center in Nicosia. There are 24 of us, including 12 Congolese. There are also Nigerians, Cameroonians and a Syrian. We ask for lawyers, we call NGOs, but the only person who comes to talk to us here is an immigration agent. Every day, he pushes us to sign a voluntary return agreement. He says: 'Either you sign or we will forcibly deport you.' He also said: 'This country [Cyprus] is really small when yours are really big.' But we came here to ask for help, we feel threatened at home. And here they are, chasing us.
Many of us gave up and ended up signing the agreement. Many have already been deported.
Watch: Fact check: What happens to migrants after smugglers take them to Cyprus?
'I don't want to get back to my country in handcuffs'
"A few days ago, I also signed that agreement under duress. Now, I'm waiting. The man said the procedure would start and I would first be transferred to a camp in Cyprus from which I will prepare my return. I'm afraid. I signed because apparently I would've been deported either way. I preferred 'voluntary return' to deportation. I don't want to return to my country in handcuffs because it would attract attention. I prefer to return discreetly and hide. 
I come from the Mai-Ndombe province in DRC. I left because of an ethnic conflict between my father's family and my mother's."
Teke and Yaka ethnic groups are fighting each other in the Mai-Ndombe region. On December 9, the UN said the violence displaced more than 50,000 people, mostly women and children. Some people, like Chazel's sister, crossed the Congo river to find refuge in Congo-Brazzaville. 
"My sister is hidden in Congo-Brazzaville. My mother too, but she doesn't tell us where. All my family members fled. We struggle to communicate between each other since. 
I went to Cyprus because my smuggler told me it was an easy and safe passage to Europe [editor's note: like many migrants, Chazel reached Cyprus by plane through Turkey]. But living here is hard, really hard. And now, they're going to deport me. What situation will I find myself in in Congo? I don't sleep well at night."
*Name has been changed