When clashes broke out between the Sudanese army and a paramilitary group, Ibrahim Alhaj thought it was all going to be over in a few days. Now that the fighting has dragged on for two weeks, Ibrahim plans to leave Sudan. An estimated 20,000 Sudanese have fled the country since fighting broke out on April 15.
It was around 10 am on April 15 when Ibrahim Alhaj heard the sound of gunfire. He frantically scrolled for news on his phone and read that fighting had erupted between the Sudanese Armed Forces (SAF) and the paramilitary Rapid Support Forces (RSF), the two main factions of the ruling military regime. 
"Armored vehicles with heavy weapons and cannons were all over the streets," Alhaj told InfoMigrants. 
Alhaj's city of Khartoum had been turned into a war zone.  
Since the 2021 coup that ousted authoritarian President Omar al-Bashir, Sudan has been run by a council of generals, led by two military men: General Abdel Fattah al-Burhan of the Sudanese army, and his former deputy Mohamed "Hemedti" Hamdan Daglo who commands SAF. 
Hostilities broke out over a dispute on the timing to integrate the RSF into the SAF as part of a power-sharing deal to transition to civilian rule.
Hundreds fleeing
"That day, I was supposed to give a workshop to youth groups about the politics and dynamics of Sudan so they could better contribute to the country's democratic transformation. There have been disagreements between the two generals and protests (since the coup) but I remained hopeful. I did not expect them to resort to this," said 30-year-old Alhaj who works for a non-governmental organization that focuses on media and disinformation.  
"I thought that after the first day, everything would be over. The next day we could go back to our normal lives, but the fighting became more intense. I could not sleep because of the airstrikes," said Alhaj.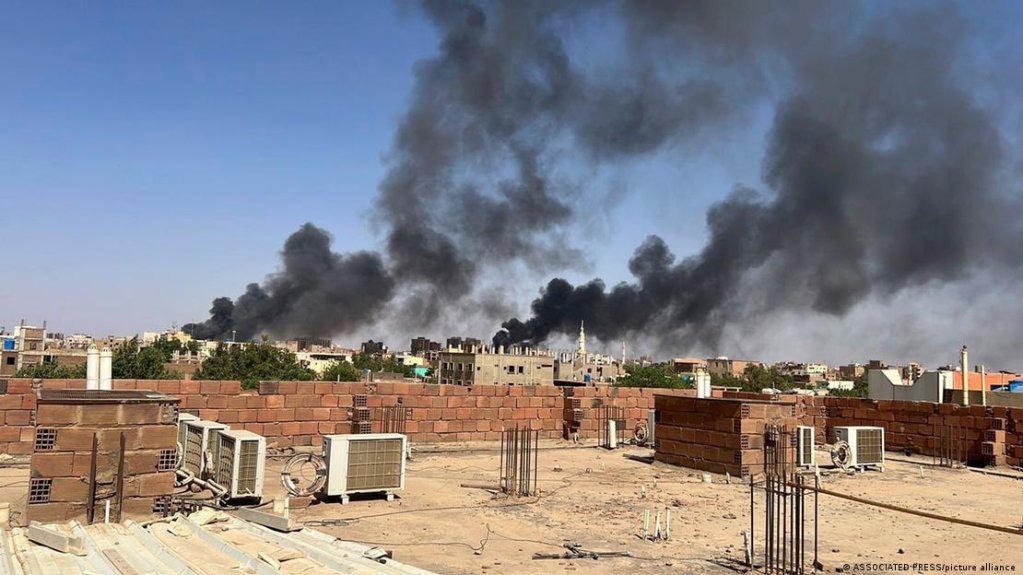 When the first ceasefire was announced, Alhaj knew it was his chance to get out. He packed a few clothes, his laptop, and his phone chargers.
The roads were filled with hundreds of people trying to flee. Some like Alhaj were in their cars, but many more were on foot. 
"I took about five people with me in my car to help. We passed through maybe seven or eight checkpoints before we were able to reach Omdurman, about 15 kilometers northwest of Khartoum.   
Peace efforts needed to prevent a refugee crisis  
At least 20,000 Sudanese nationals have fled to neighboring Chad since the clashes began.  
"To avoid further suffering and a major refugee crisis, Sudan needs urgent peace efforts," Filippo Grandi United Nations High Commissioner for Refugees (UNHCR) said in a statement.  
At least 457 have been killed since the fighting began and more than 4,000 people have been injured. The actual death toll is expected to be higher as current figures reported by the United Nations Office for the Coordination of Humanitarian Affairs (UN OCHA) reflect only deaths reported to health facilities.  
At least 18 aid workers have lost their lives since the fighting started. Three employees from the World Food Programme (WFP) were killed and two WFP employees were also injured. The UN organization suspended its operations in Sudan on April 16.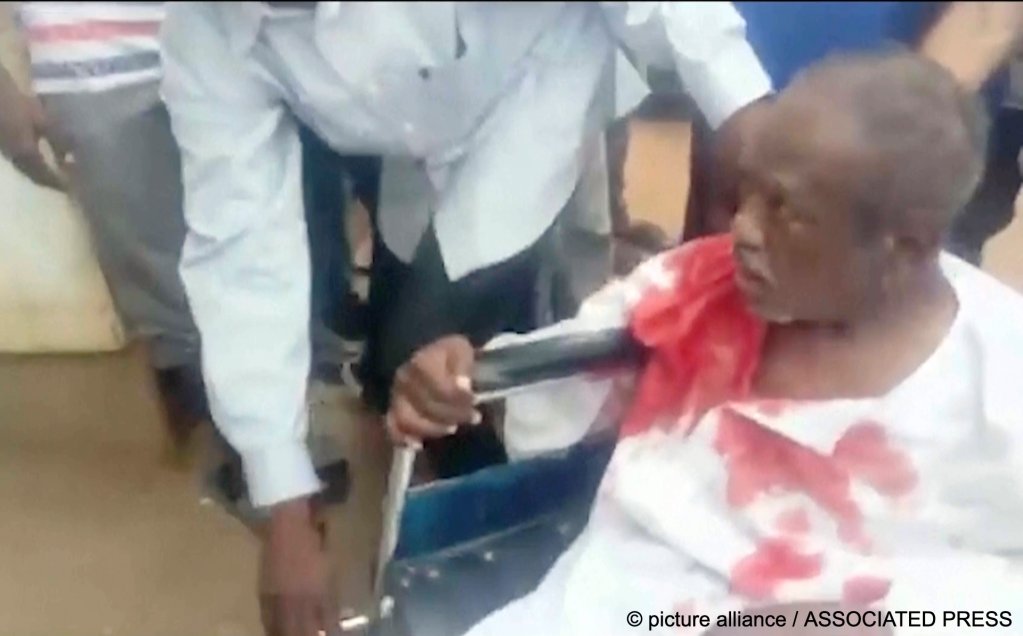 A Sudanese employee of the International Organization for Migration (IOM) died after the vehicle he was traveling in with his family was caught in a crossfire. Another worker from aid organization Relief International was also killed. 
Looting of humanitarian warehouses, violence against aid workers, and attacks against humanitarian premises have also been reported. 
'Catastrophic' health situation 
Health organization Médecins Sans Frontières (MSF) which has operations in South Hospital in El Fasher, North Darfur, described the situation as "catastrophic". Hospital supplies are running dangerously low. Medical staff in various healthcare facilities are immobilized because of the fighting. 
"Many patients are being treated on the floor in the corridors because there simply aren't enough beds to accommodate the vast number of wounded," MSF said in a statement.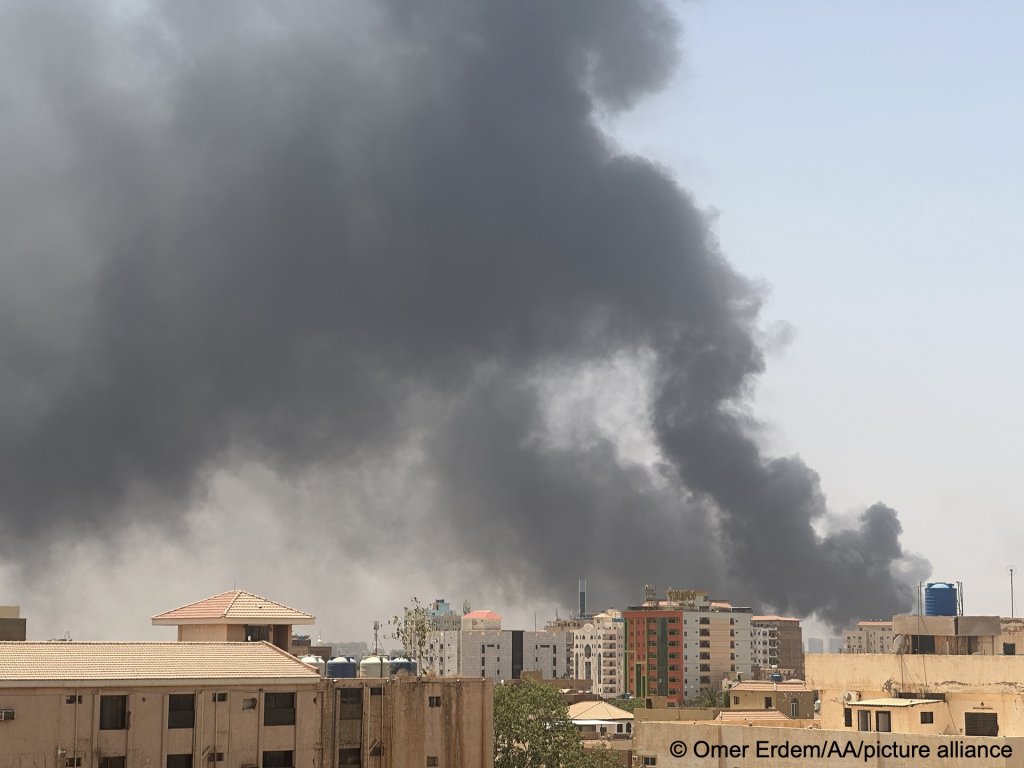 Now into the second week of fighting, Alhaj is making plans to escape farther away to safety.  
"There have been numerous ceasefires already. All of them have failed. I don't think this will be over soon. I need to do something instead of just waiting for this war to end," Alhaj said. 
It was during one of the ceasefires when Alhaj went back to his apartment in Khartoum to get more clothes, some cash he had stashed away, and his passport.   
"I think I only found four other families in the whole neighborhood. Many houses and buildings were burned. Soldiers set up camp people's houses."  
Alhaj is planning to travel to Kenya where a branch of his office is located. It will be a long journey as he first travel to Ethiopia by land and then Kenya. The Sudan Civil Aviation Authority has extended airspace closure until April 30.
"My family is here but I have a lot of friends in Kenya. Our office has a branch there so I can continue to work from there. I hope I can start living my life because during these fifteen days, I didn't do anything," said Alhaj. 
Non-government organizations foresee the crisis in Sudan as leading to a new exodus toward the Italian coast. Rescue organization SOS Mediterranée noted that the exodus has already started with some refugees and migrants arriving in the Puglia port city of Bari, reportedly "from Sudan" on Sunday, April 23.