The Council of Europe, Europe's human rights watchdog, has expressed concern over the treatment of migrants and asylum seekers in Cyprus. The Mediterranean island has faced a sharp rise in irregular migrant arrivals in recent years.
In a letter released on the fifth anniversary of the EU-Turkey deal, the Council of Europe (COE) urged Cyprus to investigate reports of a number of pushbacks of migrants at sea. They also asked the island state to address overcrowding at reception facilities.
Illegal pushbacks?
"I have received a number of reports indicating that boats carrying migrants, including persons who may be in need of international protection, have been prevented from disembarking in Cyprus, and summarily returned, sometimes violently," wrote CEO Commissioner for Human Rights Dunja Mijatović in the letter addressed to the Cypriot interior minister, Nicos Nouris, on March 10.
'Pushback' refers to the practice of turning away people at sea or at a border without giving them the chance to ask for asylum. This is not permitted under international law.
"When persons at the border are returned without individual identification or procedure, member states cannot establish whether they may be sending them back to human rights abuses," Mijatovic said.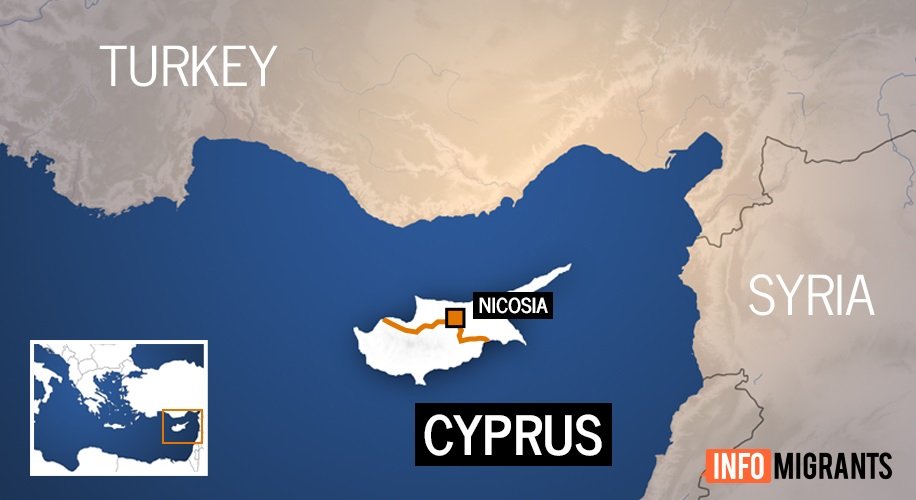 Conditions in migrant centers
The COE also called for an investigation into alleged "ill-treatment of arriving migrants, including persons who may be in need of international protection, by members of security forces."
According to Reuters, there have been reports of overcrowding, lack of hygiene, and difficulties in accessing health and asylum services at reception facilities in Cyprus.
Human Rights Watch recently described conditions at the Pournara camp, located in former military barracks north of Nicosia, as "dirty and insect-infested". More than 1,500 migrants are being held in the camp, which has a maximum capacity of 1,000. The facility was built as a reception center -- it is only supposed to host people for a short time after they arrive. But almost all asylum seekers have been staying there for months waiting for a decision.
Mijatovic in her letter said that conditions in reception facilities should be brought in line with human rights standards, and that authorities needed to ensure that migrants and asylum seekers have access to all necessary services.
Also read: Frustration boils over at Cyprus migrant camp
Spike in arrivals
Cyprus has seen a sharp increase in migrant arrivals over the past two to three years. During the same time period, arrivals in neighboring Greece dropped significantly. Cyprus has the highest number of asylum applications per capita in the European Union, according to Greek Cypriot officials.
Many migrants arrive on Cyprus through the so-called 'green line' border which divides the ethnically split island into a Turkish Cypriot north and Greek Cypriot south. The Greek-administered part belongs to the European Union, which has made it a destination for many migrants from Asia, Africa and the Middle East.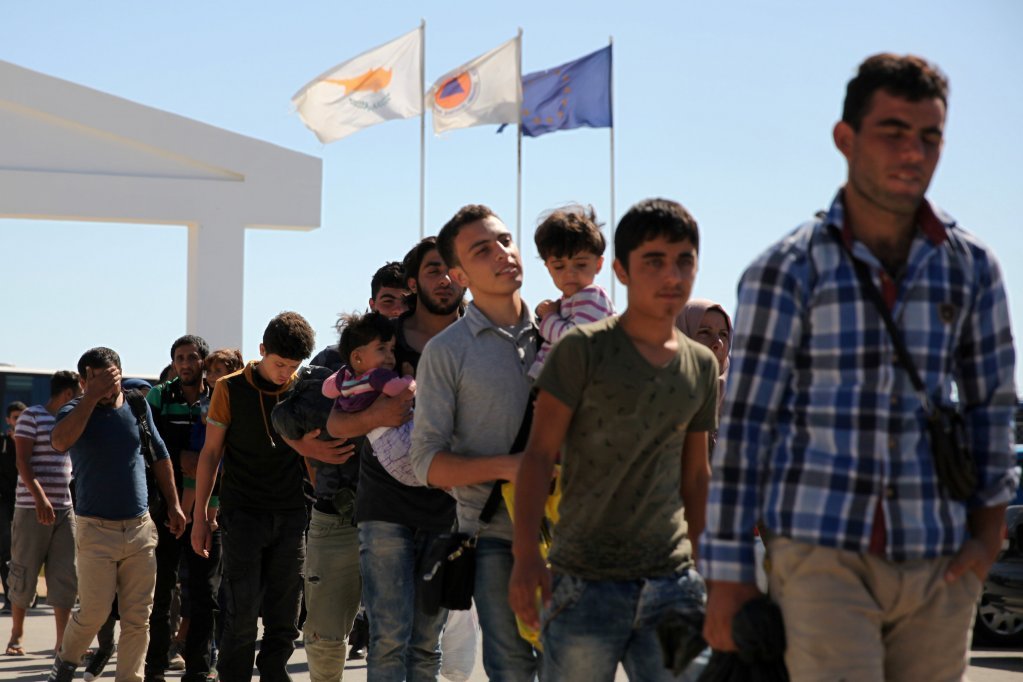 Government struggling to cope
In a response to the Council of Europe, the Cypriot Interior Minister on March 16 said that Cyprus "is facing huge challenges concerning arrivals of irregular migrants" and that asylum seekers accounted for 4% of the country's population, the highest percentage in the European Union. Applications increased by more than 500% between 2015 and 2019.
Nouris denied that Cypriot authorities had pushed back migrants or refugees against their will. He said, however, that there had been a number of people who were intercepted by boat from Lebanon who did not ask for asylum and who were returned after consultations with the neighboring country in September 2020. "Taking into consideration and respecting the provisions of the relevant EU and international law, Cyprus authorities prevented the irregular entry into Cyprus of Lebanese migrants that did not request international protection and managed to return them with safety to Lebanon," Nouris said.
He also added that in 2020, 210 Lebanese people who had been detected at sea borders "returned to Lebanon since they stated that their destination was not Cyprus but Italy."
Also read: Cyprus errects barrier to deter migrants
With Reuters, AFP