The Polish Parliament has voted to extend a state of emergency on the border with Belarus. Aid workers and journalists still cannot reach the migrants who continue to gather at the border – at least five migrants have died there in recent weeks.
A state of emergency already in effect for a month on Poland's eastern border with Belarus was extended by the country's parliament on Thursday, September 30. Poland wants to stop people from crossing irregularly from Belarus, which Warsaw says is using migrants to destabilize the European Union.
On Tuesday, Polish President Andrzej Duda had called for the state of emergency to be extended for 60 days. "Unfortunately, the pressure at the border is increasing," he said.
According to the Polish border guard, more than 8,200 migrants have been prevented from crossing the border from Belarus since the beginning of August. Another 1,200 managed to enter Poland and have been detained in closed camps.
On Thursday the border guard tweeted that there were 529 attempted "illegal" crossings that day.
EU call to respect rights
The European Union has appeared to back Poland. On Thursday, after meeting with the Polish interior minister, Marius Kaminski, the EU Home Affairs Commissioner, Ylva Johansson, said a "firm and united response to Belarusian provocations" was needed. She added that the president of Belarus, Alexander Lukashenko, was "using human beings in a new way."
"[He is] trying to let people in and more or less push them into the European Union," Johansson said. But at the same time she also stressed to Poland that it must comply with the EU's values.
"As a strong EU Member State, [Poland] can show that the capacity to protect the border can be matched with the ability to respect EU fundamental rights and obligations," Johansson tweeted in Warsaw. The EU is to continue talks with Poland about the issue next week. 
Also read: 'Go back to Minsk!': Poland's border guards text migrants
Access denied
As part of the measures to protect the border, Poland has begun constructing a razor wire fence several hundred kilometers long. The state of emergency, first declared on a 3-kilometer wide strip of the border on September 2, is also intended to stop migrants getting into Poland. But it's also stopping aid workers, lawyers and journalists from getting access to the migrants.
The refugee rights group Ocalenie Foundation (Fundacja Ocalenie), which has been present in the border region since mid-August, wrote to Johansson this week, asking her to urge the Polish government to allow access to international organizations and Polish NGOs, lawyers and the media.
In a letter to the commissioner, the chair of the Foundation's board, Piotr Bystrianin, said the aim of the state of emergency was to prevent NGOs and citizens from helping asylum seekers and the media from documenting violations of law.
'Any day now someone could just not wake up'
Speaking from near the border and just outside the exclusion zone, Bystrianin said that the lives of Afghan migrants who remain camped out in the open near the town of Usnarz Gorny are now at serious risk. "They are in such bad condition right now and they don't have any drinking water," he told InfoMigrants by phone on Friday. "They think that any day now, the first people could just not wake up." 
Even if someone were to stop breathing, Bystrianin fears that the border guards would not react, as the authorities on both sides continue to insist that the migrants are not in their territory and therefore not their responsibility.
They are so hungry that they have started to eat leaves.
Meanwhile the Ocalenie Foundation's team near the border is receiving calls night and day from asylum seekers and other migrants needing help, says Bystrianin. "Unfortunately before we can reach them many of these people are already being pushed back. We know about more than 150 people who were pushed back or who were stopped attempting to ask for asylum in Poland."
Among the asylum seekers are families with very young children. According to Bystrianin, some have told aid workers in contact with them that they are so hungry that they have started to eat leaves.
"We also heard about a family with a 12-year-old boy who was not able to stand and walk any more because he had a high fever. Unfortunately we lost contact and don't know what happened to them, but they were on the Polish side," said Bystrianin, adding that this usually means that migrants have been pushed back to Belarus.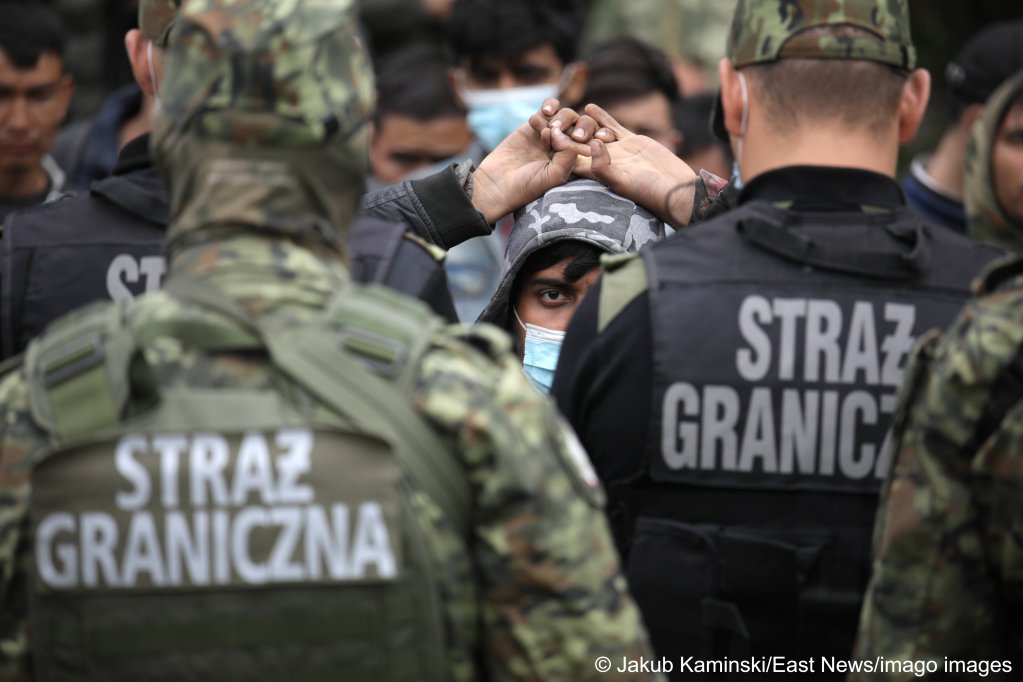 While the majority of migrants who manage to cross into Polish territory are pushed back, according to Bystrianin, a small number, including families with very small children, have been taken to detention centers where their applications for asylum are processed. He says the right to seek asylum should not be left to the discretion of border authorities.
"Last week there was a situation that a 16-year-old boy died on the Belarusian side. Before this he was vomiting blood and before this he was being pulled back with his family.
"The border guards shouldn't be deciding about human life. They shouldn't decide if they will take a one-year-old kid in and push back a 16-year-old boy who is vomiting blood," Bystrianin said.
Also read: Fifth migrant dead at Poland-Belarus border
Battle over responsibility
A spokesperson for Poland's special services, Stanislaw Zaryn, insisted that Polish forces always provide help to migrants if their lives are endangered. At the same time, the only way for Poland to stop the migration route "artificially created by Lukashenko with [Russian President Vladimir] Putin's support" is by securing its border with Belarus, he told the Associated Press. 
Refugee aid groups like the Ocalenie Foundation agree that Lukashenko is playing a cynical game. But Poland, a member state of the European Union for 17 years, should be respecting international law and democratic values, Bystrianin insists. He is waiting for a response to a request made on Wednesday for talks with EU officials to discuss possible political solutions to the crisis: one of his proposals is that other counties offer humanitarian visas to the migrants. With winter approaching, he fears that further delays could lead to serious illness or death.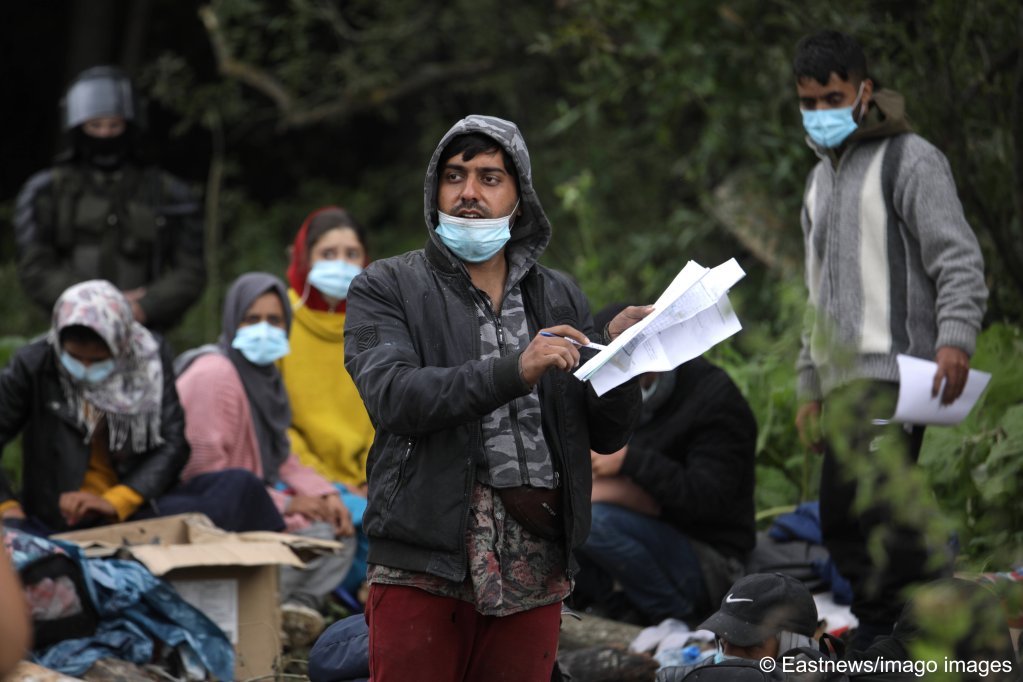 Also read: Poland illegally pushed Afghan migrants back into Belarus: Amnesty