More than three million people have already fled war in Ukraine, according to the UN. Exactly how many have arrived in Germany is still unknown, but the government has already registered around 200,000. Now, a new information portal has just been launched in Germany to help new arrivals.
The German interior ministry, on March 17, launched its new help and information portal for Ukrainians arriving in Germany. You can find the site under the following address: www.germany4Ukraine.de
The site is available in Ukrainian, English, German and Russian. It offers sections on basic information, accommodation options and websites, health and tries to answer a series of frequently asked questions. It also contains warnings from the German Federal Police (Bundespolizei) about how to avoid falling victim to scams or abuse by people posing as offering help.
At the moment, no one knows exactly how many Ukrainians have arrived in Germany, because they can enter the country visa free and are arriving by various different routes, by train, bus and in private cars. However, the German press agency dpa reported that the German government has so far registered around 200,000.
Some of those newly arrived will go directly to friends and relatives, others know no one and will need help from the various organizations that are trying to make the arrival process easier. One of the biggest centers in Germany has been set up at Berlin central station, not too far from the Polish border.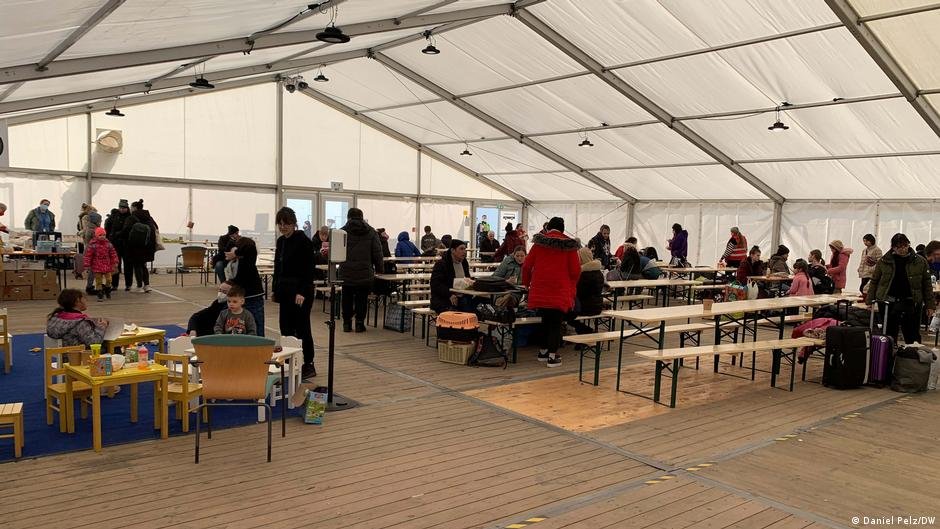 Basic Information
At the time of writing, Ukrainians are allowed to stay visa free in Germany until May 23, 2022. During that time, says the portal, "you can check your options for obtaining a long-term right of residence in Germany." The portal recommends you either apply for a temporary residence permit or a permit to study or work. They do not currently recommend you apply for asylum.
For anyone intending to stay in Germany longer than three months, you need to report your residential address to their local authorities. This is called the Einwohnermeldeamt, or Bürgeramt. You normally need an appointment to do this, especially in big cities like Berlin.
According to the new information portal, Ukrainians will need a special visa or a residency permit in order to work in the country. There is a link on the website entitled 'Residence' which will tell you how you can apply for this, should you need it.
For Ukrainians hoping to work, special recognition will be needed if you trained as a doctor, lawyer, nurse or engineer, since these are "regulated professions." Craftspeople will also need their professional qualifications recognized.
For those who have brought their pets with them from Ukraine, several countries, including Germany, have relaxed their rules on rabies certificates and other registration papers for pets. According to the German government website, this includes Romania, Poland, Lithuania, Slovakia, Latvia, Finland, Estonia, Slovenia and Hungary. However, once you arrive, Germany requires that you take your pet to the local vet and check whether he or she has been vaccinated against rabies.
Ukrainian nationals with a biometric passport are also free to travel throughout the EU and the 26 Schengen countries. However, if you have already been issued a residence permit from one EU country, it is valid for 90 days. If you intend to move to another EU country, you must apply in that country for your new residence permit.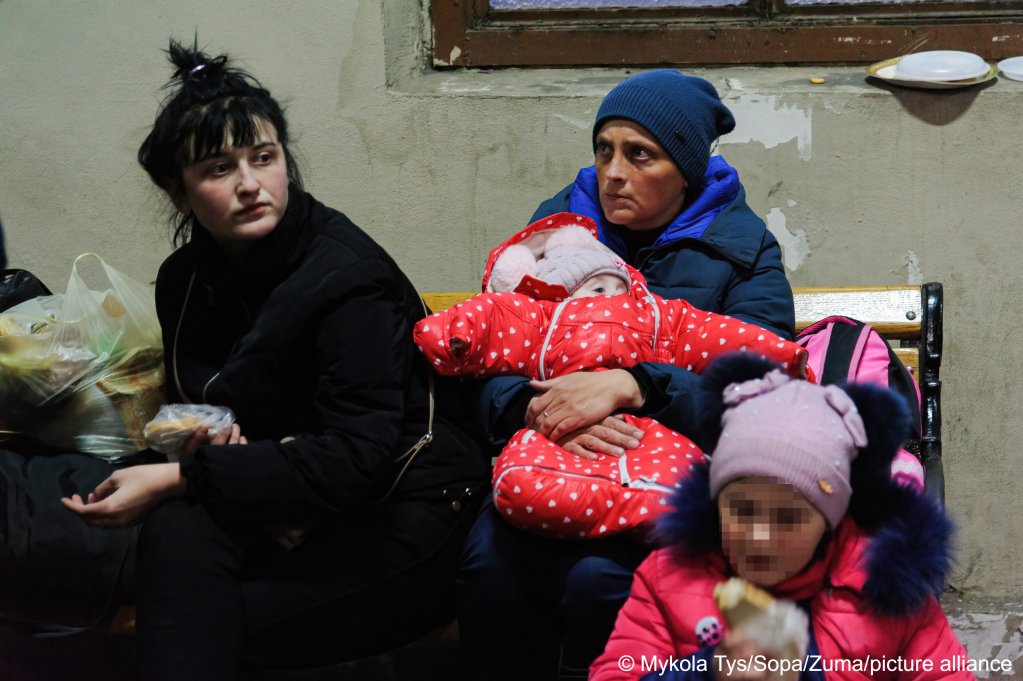 If you lost your passport, or that of your children's during your escape, then you can apply to the Foreigners' Office (BAMF) to apply for a passport substitute.
Ukrainians with a residence permit will be able to study or apply for training programs and receive any financial support which is available for these programs.
If you are searching for someone you have lost, you can contact the German Red Cross (DRK) where you can submit a search request. This is a free service.
There are free SIM cards available from Deutsche Telekom and Vodaphone for Ukrainian refugees in Germany. These cards are being given out on trains coming in to Germany. However, you can also buy a card from another provider without signing a contract. You will need a document like a passport to buy the card. There are free SMS and phone calls to Ukraine with the following providers: Vodaphone, Deutsche Telekom, Congstar, PYUR, Sipgate, Kaufland mobil, Telefónica Deutschland (o2) as well as Simfonnie (Austria) and Sunrise (Switzerland.) With most providers, data roaming in Ukraine is also free of charge.
Accommodation
If you need accommodation, there are several portals which might help.
Germany is offering state-run reception centers for the first few nights. There will be information in most major train stations directing you to these centers.
The Housing Ukraine page (www.unterkunft-ukraine.de) allows you to register for a placement. On this platform private people can offer accommodation for those who have fled.
The site also provides three other websites: www.warmes-bett.de, www.host4ukraine.com, and www.jugendherberge.de, which is the site of the German Youth Hostel Association.
**These sites are privately run and they are not partners of the German Federal Government.
Also read: Ukrainian refugees targeted by dubious accommodation offers
Medical Care
If you are ill or need a doctor or psychological help there is also places available for you to go in Germany.
In an emergency, you can ring 112 (the Emergency medical service number). The poison hotline is on +49 3019240. A medical on-call service can be reached on 116 117 and many pharmacies or chemists have a night or an emergency service if you need medicine urgently.
The German government assures you that you have the right to seek help in a medical emergency even if you currently have no health insurance.
There are also organizations who provide treatment anonymously for those without documents. You can find a list of these places on the following website: www.gesundheit-ein-menschenrecht.de/kontaktstellen
The Malteser voluntary organization also run hospitals and clinics in Germany. www.malteser.de or medibueros.org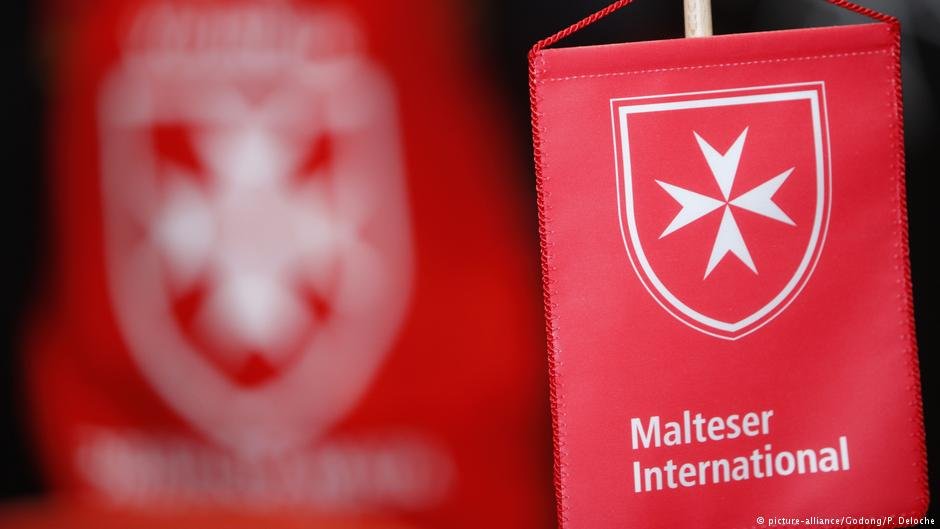 In Berlin, according to the German government, 500 doctors' offices are offering medical and psychological assistance to those displaced from Ukraine free of charge. You can find a list of these at www.kvberlin.de The list will also indicate which languages are spoken at each office.
If you would like to get vaccinated against COVID-19 it is easy to find an appointment in Germany and the government advises anyone not already vaccinated and with no contraindications to vaccination to do so.
Pregnant women will also receive free medical care for themselves and their babies throughout the course of their pregnancy. Children from birth onward are also subject to a series of health checks in Germany up to six years of age.
Health check-ups for adolescents are recommended too.
If you are an older person in need of long-term care, you can find information about what is available under www.migration-gesundheit.bund.de/de/pflege.
Distribution around Germany
At the moment, many of those arriving in Berlin want to stay there. Partly because it is nearer the Polish border, and therefore nearer their former homes in Ukraine and partly because they may believe it is easier to find accommodation and work in a big city. However, Berlin is already reaching its limits in finding adequate accommodation for everyone, although the mayor of Berlin Franziska Giffey (SPD) says there is "no upper limit."
Mayor Franziska Giffey has set up a reception center with beds at the site of the old airport Tegel in the north of the city. Travel onwards from Berlin by bus or train is also free and many other German cities and regions are sending buses to pick up Ukrainians who might want to reach other parts of Germany.
Integration and language courses will also be provided for all the new arrivals from Ukraine. However, it is not yet mandatory to take part in these courses.