More than 400 migrants were intercepted by the Tunisian coast guard over the weekend. Other boats leaving Tunisia did arrive on the Italian coast in the last few days however, including one containing a top-flight Tunisian footballer.
"Due to the financial crisis facing the club, and difficult living conditions [in Tunisia], the goalkeeper of Avenir Sportif de Rejiche, Khalil Zaouli, immigrated illegally to Italy," read a statement from Zaouli's football club on their Facebook page, according to the French news agency Agence France Presse (AFP).
The footballer reportedly reached Italy on Thursday, February 16, stated AFP after gaining confirmation from a club spokesperson. According to the French language newsportal ObersvAlgérie.com, Zaouli is just 19 years old. Zaouli played his last match for the club on February 2, they added, and was the club's reserve goalkeeper. Avenir is currently at the bottom of Tunisia's first division.
Many Tunisians who reach Italy face being sent swiftly back home, as Tunisia is regarded as a "safe country" by the Italian authorities. However, while deportation flights do take place, many migrants appear to slip through the controls. They are issued with notices to leave the country, but after leaving reception centers, they often find work on farms and in factories who offer undocumented migrants a chance to work, albeit on contracts that do not meet the minimum legal requirements.
Also read: Tunisia's youth, focused on reaching Europe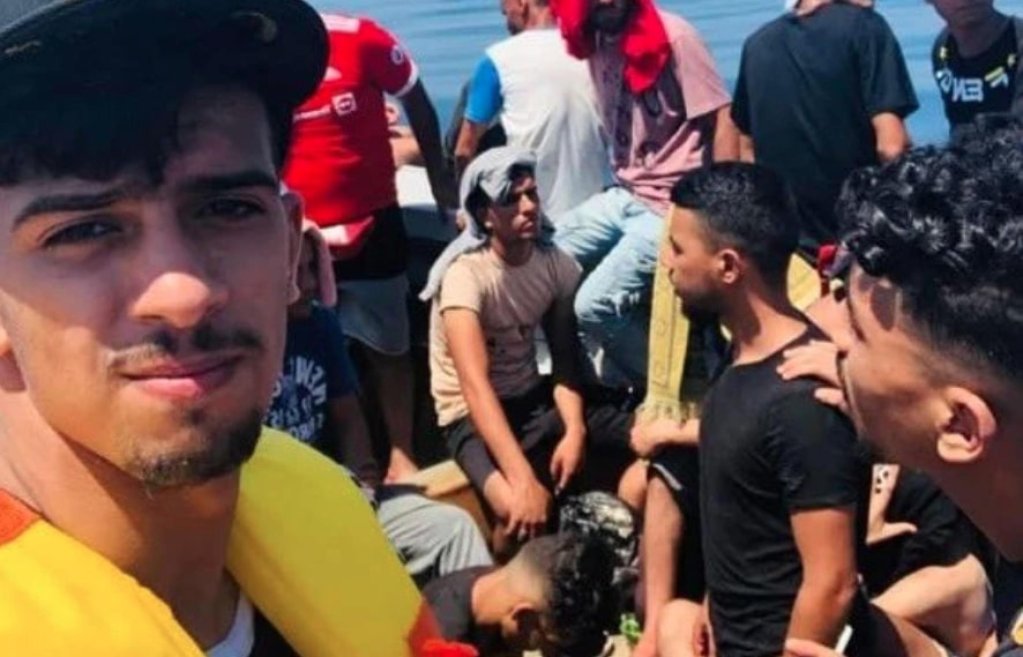 Not the first
Zaouli is not the first professional footballer to attempt the crossing. Mohamed Ali Chelbi, who played for CS Sfaxien, made the headlines in August 2022 when he took a selfie as he crossed towards Italy.
The photo, when he posted it, sparked debate about why he would choose to leave a promising career to cross the Mediterranean. However, some papers reported that players at his club had been waiting some months for their salaries to be paid and that the club had needed help from the Tunisian finanicial authorities to settle reported financial disputes before it could play the 2022-23 season.
As the economic and political crisis in Tunisia deepen, thousands of migrants are attempting to leave Tunisia for Italy. In 2022, according to the Italian authorities, more than 32,000 departed from Tunisia to reach Italy, including 18,000 Tunisians.
Also read: Employees wanted in Europe, a Tunisian perspective
Calm seas, more arrivals
Calm seas, said the coast guard, had resulted in a spike of crossings in the last week. On Thursday, over 1,000 migrants reached Italian shores in one day, with thousands more reported to have arrived over the weekend.
Altogether, more than 9,000 migrants have reached Italy since the beginning of this year, according to figures released by the Italian Interior Ministry and last updated on February 17.
However, the Tunisian coast guard also intercepts thousands each year.
According to the Tunisian Interior Ministry, more than 38,700 migrants were intercepted in 2022.
On Sunday night, the Tunisian coast guard said it ran 16 separate operations, intercepting more than 400 migrants -- 71 of Tunisian origin and 352 from sub-Saharan African countries, according to AFP.
Also read: Disembarkations and 'non-stop arrivals' in Italy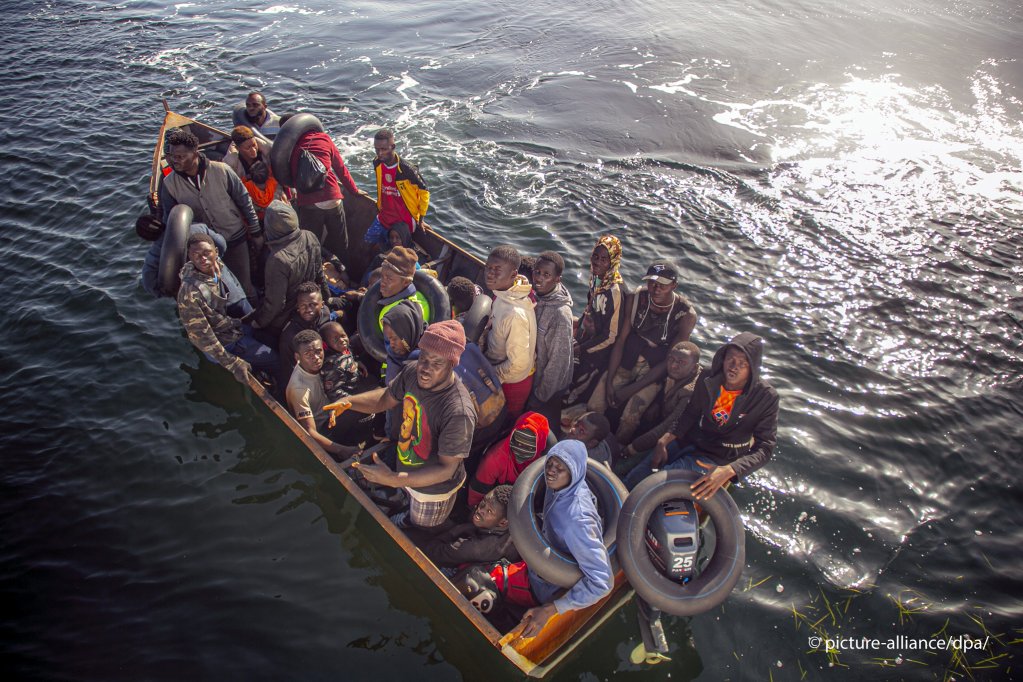 Leaving Tunisia
At the shortest crossing point between Tunisia and the Italian island of Lampedusa, just 150 kilometers lies in between the two countries. The Central Mediterranean route, even during calm seas, can be deadly. Just recently, tens of people lost their lives in a shipwreck.
In 2022, 1,417 migrants were recorded missing, presumed dead, in the Central Mediterranean crossing. This year, at least 157 have died since the beginning of January.
On February 14, a small boat capsized off Libya. According to the UN Migration Agency IOM's Missing Migrants project, just seven men survived, with 12 bodies recovered so far and 61 missing presumed dead.
Missing and dead
Just a day before, IOM records a capsizing incident off the Tunisian coast, in which at least 11 people are thought to have died, although only 3 bodies have so far been recovered.
Since the beginning of the year, at least 41 people have lost their lives or are missing presumed dead after setting off from the Tunisian coast towards Italy.
Last week a group of 23 human rights groups in Tunisia joined forces to criticize the government, saying the Tunisian authorities were turning a "blind eye" to "racist hate speech" against sub-Saharan African migrants in Tunisia, many of whom hope to attempt the crossing towards Europe.
The NGOs, including the Tunisian Forum for Economic and Social Rights FTDES, said that European migration policies were "transforming Tunisia into a key actor in surveillance of migration routes in the Mediterranean, particularly intercepting migrant boats outside territorial waters and transferring them to Tunisia," reported AFP.
In recent years, the EU and Italy have signed more deals with Tunisia, offering investment and infrastructure projects in return for tighter controls on migration.
With AFP