Around 5,000 migrants are currently being held in Libyan detention centers, according to official numbers. The head of the International Organization for Migration (IOM) says this figure is just the tip of the iceberg, with many more suffering in unofficial detention facilities.
IOM director general Antonio Vitorino said during a press conference Wednesday (March 8) that his organization and the UNHCR both fear there could be many "non-official detention centers to which neither agency has any kind of knowledge and access," Vitorino said.
He called the existence of these facilities "unacceptable" and said the agency has always made it clear that detention is "not a solution."
The IOM collaborates with the UN refugee agency UNHCR to provide life-saving assistance to migrants in official detention centers in Libya -- often though with only limited success.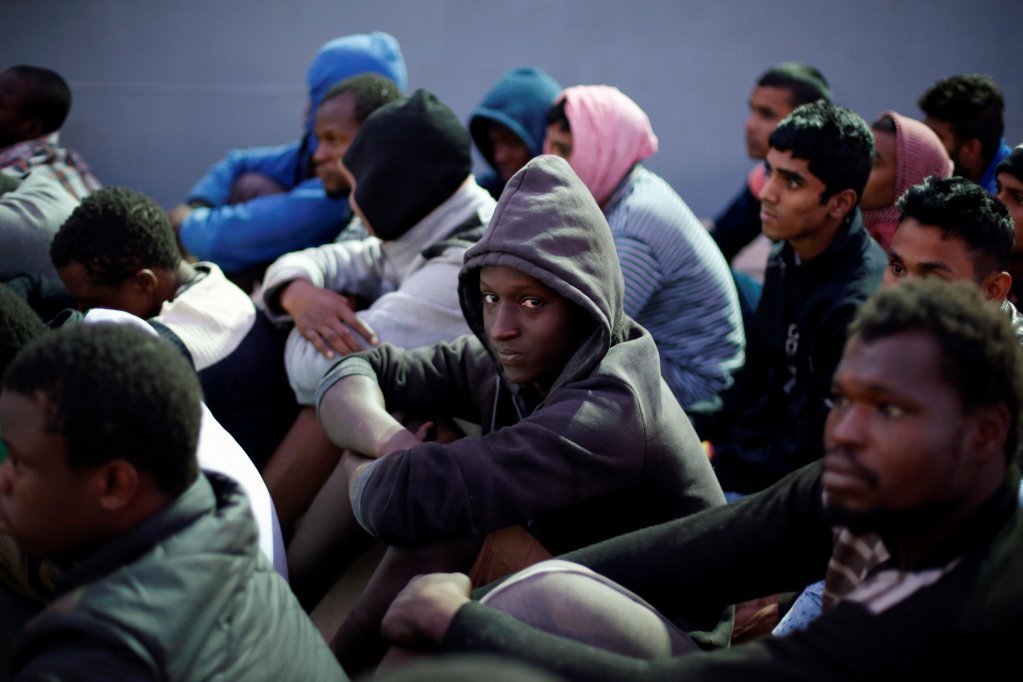 Read more: Irregular EU border crossings hit 'highest' level since 2016
Libya: Africa's main departure point
Libya is North Africa's main point of departure for the tens of thousands of migrants looking to travel over the Mediterranean Sea to Europe each year.
People from sub-Saharan Africa, the Middle East and Southeast Asia gradually started flocking to the Mediterranean coast of Libya to attempt perilous crossings to Italy or Malta after the 2011 fall of the Gaddafi regime.
These journeys are largely facilitated by smugglers and traffickers.
Since 2015, the European Union has given more than $450 million to Libya's coast guard to help curb these departures, while also providing assistance to naval operations. Migrants intercepted by authorities are brought back to Libya, where they are placed in detention centers run by the government. 
According to the UN and many NGOs, the conditions at these facilities are incredibly poor. Over the years numerous reports have outlined severe hygiene shortcomings and widespread malnourishment.
In addition to official facilities, some Libyan detention centers are also run by smuggling gangs and other criminal organizations.
The situation at these facilities is reportedly far worse than at the official facilities, with sexual assault, slavery, extortion, torture and murder recorded across the board.
Read more: Syrian migrants on hunger strike in Libyan prison, rights group reports
IOM: EU needs to step up
Against this backdrop, Vitorino called on the EU to reconsider its operations in the Mediterranean Sea. In addition to the bloc's funding of Libya's coast guard, the management of sea rescue missions also remains divisive.
Italy has recently clamped down on the activities of private rescue missions in the Mediterranean, which are run by various humanitarian NGOs.
As a result, more migrants and refugees are likely to drown if they suffer shipwreck.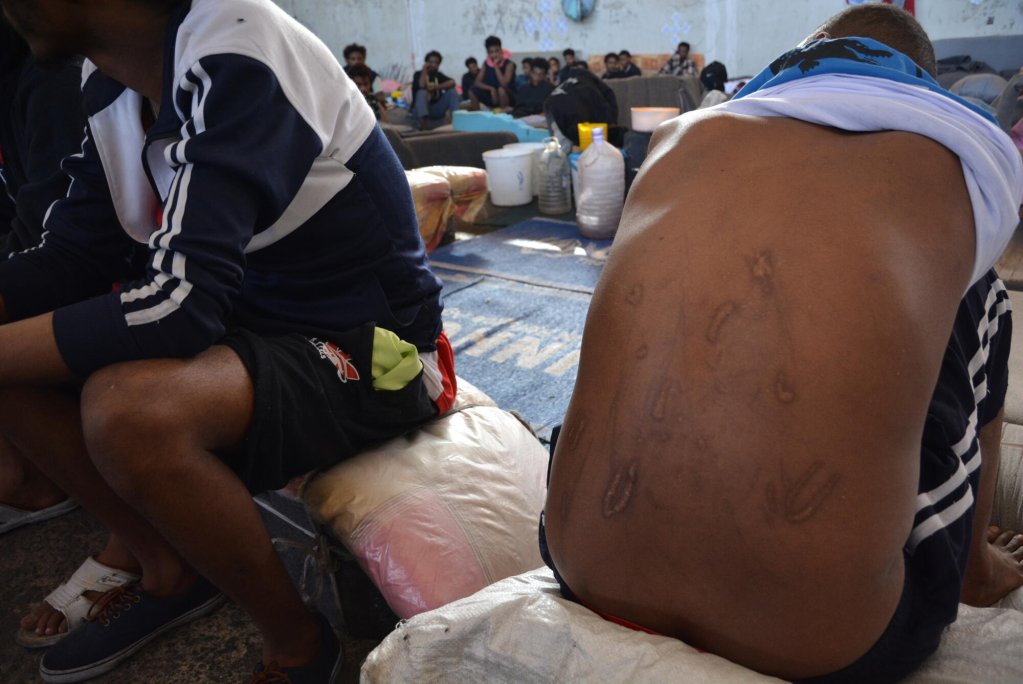 Read more: Italy hands over patrol boat to Libyan government
A controversial Italian decree issued at the end of 2022 demands that private rescue ships only carry out a single rescue at a time and immediately travel to an assigned port of disembarkation as soon as that mission is completed.
On top of the decree, Italian authorities have been assigning ports to NGO ships days away from the central Mediterranean.
Vitorino said that in the face of these trends the EU needs to show more "clarity" and "predictability," particularly on the safety of disembarkation points. 
He added that the IOM met Italian officials last week "precisely to address the situation." 
Read more: MSF: Migrants in Libya must be brought to safety
with AFP